Patients will ask about changes coming to Medicare Part D in 2024...with open enrollment coming to an end December 7.
Point out what's new for 2024. Patients will have a ZERO co-pay for their covered Rx meds once they enter catastrophic coverage...AFTER they reach out-of-pocket (OOP) costs of $8,000.
Plus the maximum annual deductible for Part D plans will increase to $545...up from $505 in 2023. And the average basic monthly premium will increase...from $32.50 to $34.70/month.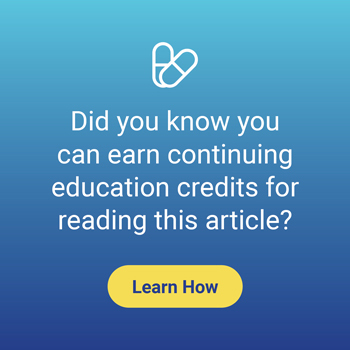 Let patients know that some of the important changes from 2023 will remain for 2024...such as no out-of-pocket costs for CDC-recommended vaccines covered by Part D (RSV, shingles, Tdap, etc).
And co-pays for insulin (Humalog, Lantus, etc) will still be capped at $35/month...even before a patient meets their deductible.
Guide patients through the process. Keep in mind that pharmacy staff CANNOT recommend a plan or enroll patients...but you can help patients explore and understand the choices.
Provide a current med list to patients...to tailor plan selection.
Suggest resources such as the Medicare Plan Finder website (www.medicare.gov) or 800-MEDICARE.
Advise looking at ALL aspects of a plan...co-pays, medication restrictions, pharmacy networks, Star Ratings, etc.
For example, explain that a less expensive premium may mean higher co-pays. And remind patients to check that their pharmacy is a "preferred in-network" pharmacy.
Inform patients that changing plans after open enrollment is only allowed under certain circumstances...such as if a patient moves outside of their current plan's service area.
Tell patients who are happy with their current plan that they don't need to do anything to reenroll.
But still recommend comparing plans...since the best choice for 2023 may not be the best for 2024.
Share our resource, Billing Rx Drugs, with your techs for more insights on Medicare Part B, Part D, and Advantage plans.
Key References
Centers for Medicare & Medicaid Services. CMS Releases 2024 Projected Medicare Part D Premium and Bid Information. July 31, 2023. https://www.cms.gov/newsroom/fact-sheets/cms-releases-2024-projected-medicare-part-d-premium-and-bid-information (Accessed November 9, 2023).
Centers for Medicare & Medicaid Services. Drug coverage (Part D). https://www.medicare.gov/drug-coverage-part-d (Accessed November 9, 2023).
Pharmacist's Letter. December 2023, No. 391201