Summer will bring opportunities to promote sun safety...since about 1 in 5 people in the US will develop skin cancer in their lifetime.
Know what to watch for when patients ask, "What's this spot?"
Detection. Advise to regularly look for lesions that bleed or itch...are new or changing...or differ from other moles on their body.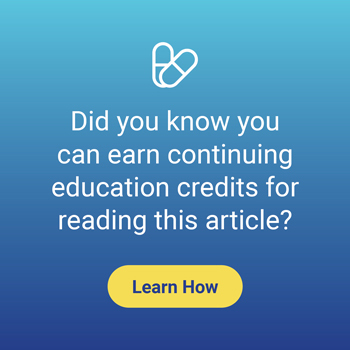 Point out that basal cell carcinoma is often flesh-colored, a pinkish patch, or a pearly bump. Squamous cell carcinoma may look like a firm red bump or a sore that crusts, bleeds, or doesn't heal.
Explain that these nonmelanoma skin cancers are more common...but melanoma is more serious and can develop in a mole or as a new dark spot.
Educate about the ABCDEs of melanoma...asymmetry, border (irregular), color (variation), diameter (over 6 mm), and evolving.
Advise checking hard-to-see places (back, neck, etc) with a mirror...and not to forget the soles, under nails, and between toes.
Stay alert for patients getting meds (Efudex, etc) for actinic keratosis...since these rough, scaly lesions are precancerous growths.
Also be aware that patients on certain meds (hydrochlorothiazide, immunosuppressants, etc) may be at higher risk of skin cancer.
Refer patients with any suspicious or changing skin lesion.
Protection. Continue to recommend limiting sun exposure, wearing a wide-brimmed hat and "ultraviolet protection factor" (UPF) clothing, avoiding tanning, etc. Reinforce that prevention is key.
Emphasize daily sunscreen use. The "best" product is one the patient actually uses properly. Recommend a broad-spectrum sunscreen to protect against UVA and UVB rays...with SPF 15 to 30 or higher.
But tell patients not to have a false sense of security with higher SPFs. Point out that SPF 15 blocks about 93% of UVB rays...SPF 30 about 97%...and SPF 50 about 98%.
Advise applying sunscreen liberally about 15 minutes before sun exposure and REapplying every 2 hours...or after swimming or sweating.
Expect to see certain high-risk patients...such as those with frequent nonmelanoma skin cancers...taking oral acitretin or niacinamide. But there's no oral med or supplement proven for primary prevention.
Get our resource, Shedding Light on Questions About Sunscreens, for answers about water resistance, "reef-safe" products, and considerations in pregnancy, infants, and kids.
Key References
J Am Acad Dermatol. 2022 Aug;87(2):255-268
J Am Acad Dermatol. 2022 Aug;87(2):271-288
JAMA. 2023 Apr 18;329(15):1290-1295
Pharmacist's Letter. June 2023, No. 390605