Debate continues about whether to aim for a specific LDL goal.
For over a decade, the focus has been on using target DOSES of statins shown to reduce CV risk...rather than titrating to an LDL goal.
But there's been a shift toward a blended approach in recent years.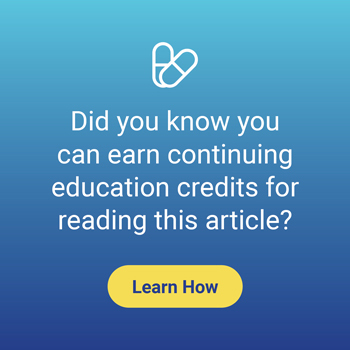 Data comparing specific LDL targets are limited. But statins reduce CV risk even with a baseline LDL under 70 mg/dL.
Plus adding ezetimibe or a PCSK9 inhibitor (Praluent, Repatha) for statin patients at very high CV risk...while lowering LDL to about 55 mg/dL or less...can further reduce CV risk.
Continue to recommend starting a statin at target intensity...then rechecking an LDL 4 to 12 weeks later and at least once a year.
Generally think of the mantra "lower is better"...especially for patients at very high CV risk, such as with multiple CV events.
Consider the framework below...and tailor decisions based on CV risk, patient preferences, etc.
Cardiovascular Risk

Selected Examples

Target LDL Reduction

Very High

Multiple CV events

OR Prior CV event + multiple risks (diabetes, smoking, etc)

≥ 50% AND < 55 mg/dL

High

Prior CV event, but not very high risk

OR 10-year CV risk ≥ 20%

≥ 50% AND < 70 mg/dL

Intermediate

10-year CV risk 7.5% to < 20%

≥ 30% AND < 100 mg/dL
If LDL stays above these targets, evaluate adherence to lifestyle changes and the statin...and address any statin concerns.
Weigh adding a non-statin if that's not enough...especially for patients at very high CV risk.
But don't suggest adding a non-statin in most lower-risk patients...those withOUT CV disease and 10-year CV risk less than 20%.
Usually lean toward adding ezetimibe first. It reduces CV events in some high-risk patients also on a statin...lowers LDL another 20% or so when added to a statin...and costs about $10/month.
Or suggest adding an injectable PCSK9 inhibitor. These reduce CV events in high-risk patients on a statin...and lower LDL another 50% or so. But they cost about $550/month.
Avoid jumping to other non-statins (Nexletol, fibrates, etc)...these aren't shown to improve CV outcomes with an optimized statin.
Don't worry about "too low" LDL. Long-term PCSK9 inhibitor data link LDL under 40 mg/dL with lower CV risk, without safety concerns.
Use our resource, Cholesterol Guidelines, for recommendations on choosing a statin, monitoring therapy, and managing side effects.
Key References
J Am Coll Cardiol. 2022 Oct 4;80(14):1366-1418
Eur Heart J. 2020 Jan 1;41(1):111-188
J Am Coll Cardiol. 2019 Jun 25;73(24):3168-3209
Medication pricing by Elsevier, accessed May 2023
Pharmacist's Letter. June 2023, No. 390603