Narcan (naloxone) 4 mg nasal spray will make the Rx-to-OTC switch.
OTC Narcan nasal spray will be the same as the original Rx.
Expect to see OTC Narcan later this summer in pharmacies, gas stations, online, etc. But it'll take time for OTC generic nasal sprays to pop up... and other doses and forms will remain Rx-only for now.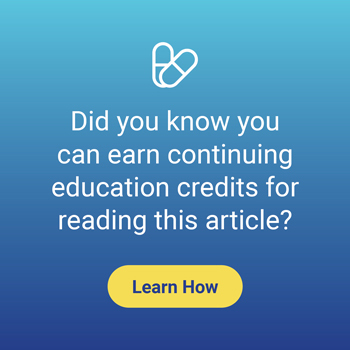 OTC Narcan may cost less than $50/2-dose pack... but it's still being finalized. And it's too soon to say how payer coverage for naloxone will change once the OTC is available.
Rely on patient and payer preference to guide the product choice.
If needed, refer to local programs offering naloxone at no charge.
Continue to discuss naloxone with opioid Rxs. In fact, a new FDA alert reinforces this... partly because close contacts or household members may be at risk for accidental ingestion or overdose.
Bring up naloxone as a routine part of opioid counseling, just as you'd educate about managing constipation. For example, say, "Naloxone's like a fire extinguisher... it's there to keep people safe."
Data suggest most people aren't offended when offered naloxone.
Remind people that naloxone can treat overdose from Rx opioids (buprenorphine, morphine, oxycodone, etc)... and certain street drugs, such as heroin or products adulterated with fentanyl.
It won't work for benzos, cocaine, or the animal tranquilizer xylazine ("tranq"), which is contaminating some street drugs. But many of these are used with opioids... so naloxone should still be given.
Review how to identify a possible overdose, such as a person who is very sleepy... won't wake up... or isn't breathing well.
In these cases, instruct the rescuer to yell "Wake up" and shake the person. Advise giving a dose of naloxone if there's no response... and calling 911. OTC labeling will have pictures to guide them.
If the person doesn't wake up or gets very sleepy again, recommend giving a repeat dose every 2 to 3 minutes if needed.
If patients ask, explain that naloxone may cause withdrawal symptoms (aches, irritability, trembling, etc). But it can save a life.
Reinforce that naloxone can be given to people of any age. Plus it's not harmful if given to someone who is not taking opioids.
See our resource, Meds for Opioid Overdose, for counseling tips, details on Good Samaritan laws, and how products compare.
Key References
https://www.fda.gov/news-events/press-announcements/fda-approves-first-over-counter-naloxone-nasal-spray (4-21-23)
https://www.fda.gov/advisory-committees/advisory-committee-calendar/february-15-2023-joint-meeting-nonprescription-drugs-advisory-committee-and-anesthetic-and-analgesic (4-21-23)
N Engl J Med. 2020 May 28;382(22):2129-2136
https://www.fda.gov/drugs/drug-safety-and-availability/fda-updates-prescribing-information-all-opioid-pain-medicines-provide-additional-guidance-safe-use (4-21-23)
Pharmacist's Letter. May 2023, No. 390501