You're in a key spot to identify risk of a true penicillin allergy and when to worry about cross-reactivity.
Over 90% of patients who report a penicillin allergy aren't truly allergic. And many don't know that an anaphylactic allergy can wane.
Inaccurate penicillin allergy documentation often leads to using less effective, more toxic, or more costly antibiotics.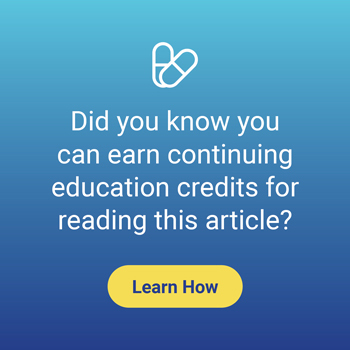 Referral to an allergist for skin testing or a direct oral challenge is recommended... but isn't always feasible. Use the patient's history as a guide to determine if they can safely take a penicillin.
Gather details. Document the specific med...the reaction (rash, blisters, etc)... and how it was managed (at home, ED, etc).
Confirm when the reaction occurred and if it happened within minutes, hours, or days of taking the offending med.
Also ask if the patient has taken any antibiotics (amoxicillin, cephalexin, etc) since the reaction... and how these were tolerated.
Assess risk. Consider reaction severity and timing. Immediate reactions within 6 hours of the dose are usually IgE-mediated. Delayed reactions typically occur after days of use... and aren't IgE-mediated.
Keep in mind, about 80% of patients with an IgE reaction won't react after 10 years... since IgE antibodies decrease over time.
Think of high-risk patients as those with anaphylaxis... or severe, delayed reactions (Stevens-Johnson syndrome, etc).
Moderate-risk patients may report a NON-anaphylactic reaction... but one that's immediate, such as hives.
Most patients are at low risk... with nonsevere reactions, such as mild rash or itching after a few days or an adult with a childhood rash.
Evaluate options. For patients with severe, delayed reactions, avoid all beta-lactams... and recommend an alternative antibiotic class.
Otherwise, assess cross-reactivity. Only about 2% of patients with a true penicillin allergy cross-react to cephalosporins.
For a patient with a history of anaphylaxis, advise using a cephalosporin with lower cross-reactivity risk... such as cefuroxime, cefdinir, or cefpodoxime.
But for everyone with a non-anaphylactic reaction, the thinking has changed. Consider giving ANY cephalosporin.
Use our resource, Managing Beta-Lactam Allergies, for more on side chains and cross-reactivity, desensitization, documentation, etc.
Key References
J Allergy Clin Immunol. 2022 Dec;150(6):1333-1393
J Allergy Clin Immunol Pract. 2019 Nov-Dec;7(8):2722-2738.e5
Ann Allergy Asthma Immunol. 2022 Dec 20. doi: 10.1016/j.anai.2022.12.023
Pharmacist's Letter. May 2023, No. 390503