A recent FDA warning will highlight misuse, addiction, and other risks of stimulants...and caution against sharing these Rxs.
Up to 80% of people who misuse stimulants get the meds from family or friends. Up to 20% of patients misuse their own Rx.
Updated boxed warnings will also emphasize overdose (aggression, tremors, etc)...especially at higher doses or if snorted or injected.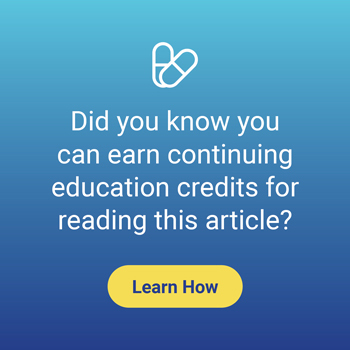 Reassure that stimulants are still first-line for most adults and children with ADHD. Help promote appropriate use.
Continue to stay alert for red flags (early fills, etc). Check your Rx drug monitoring program (PDMP) for multiple prescribers, etc.
Watch for combos of a stimulant plus an opioid, benzo, etc...people who misuse stimulants commonly misuse other substances.
Products. Lean toward a generic long-acting product (methylphenidate ER, dexmethylphenidate ER, etc). These may have lower misuse potential than IR formulations.
Point out that there are no abuse-deterrent stimulants.
But some experts prefer lisdexamfetamine (Vyvanse) or methylphenidate ER (Concerta) in patients at high risk for misuse...since lisdexamfetamine is a prodrug and methylphenidate ER is hard to extract for misuse.
Don't be surprised if some patients with prior substance use disorder get a long-acting stimulant...with close monitoring.
Dosing. Be aware, teens and adults sometimes need to go over max labeled doses. Save higher doses...such as up to 108 mg/day methylphenidate ER or 60 mg/day mixed amphetamine salts ER (Adderall XR)...for patients over 50 kg, IF needed.
Suggest a nonstimulant (atomoxetine, etc) if stimulant side effects or misuse are concerns. But these are less effective.
Duration. Expect some adults to use stimulants long-term.
But consider a taper if stopping after high doses or prolonged use...to limit withdrawal symptoms (depression, insomnia, etc).
Otherwise, it's usually not necessary to taper or re-titrate.
Access our resource, Comparison of ADHD Meds, to help guide switches between products...and for details on max daily doses.
Key References
https://www.fda.gov/drugs/drug-safety-and-availability/fda-updating-warnings-improve-safe-use-prescription-stimulants-used-treat-adhd-and-other-conditions (7-26-23)
Pediatrics. 2019 Oct;144(4):e20192528
https://store.samhsa.gov/sites/default/files/pep21-06-01-003.pdf (7-26-23)
Pharmacist's Letter. August 2023, No. 390801