You'll see more focus on appropriate med use in adults over 65...with the Beers Criteria update from the Am Geriatrics Soc.
Continue thinking of these guidelines as a "yellow warning light" to use caution with some meds...NOT a "red stop light" to avoid them.
Individualize care based on shared decision-making...and be familiar with the latest changes.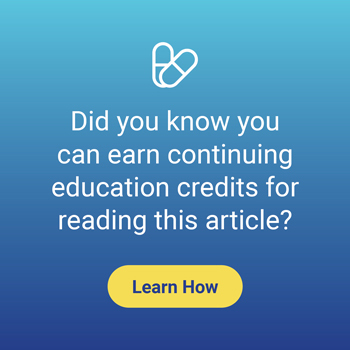 Anticoagulants. Stick with a direct oral anticoagulant (DOAC) instead of warfarin unless there are other barriers (cost, etc)...but don't change patients who are well-managed on warfarin.
Additionally, consider apixaban (Eliquis) over rivaroxaban (Xarelto)...some data suggest a lower risk of GI bleed. But adherence to once- vs. twice-daily dosing should also be considered.
Antiplatelets. Use caution with ticagrelor (Brilinta) in patients over 75...based on emerging safety data suggesting an increased risk of bleeding compared to clopidogrel (Plavix).
SGLT2 inhibitors. Continue to take precautions for older patients with type 2 diabetes due to a potentially higher risk of UTIs and euglycemic DKA...but these are known side effects.
And benefits (kidney protection, etc) likely outweigh risks.
Opioids. Continue to address pain by emphasizing non-drug strategies, using meds with different mechanisms, "multimodal analgesia," and limiting opioids for older patients.
Emerging data continue to highlight the risk of delirium with opioids, but be aware that uncontrolled pain can cause delirium too.
Drug interactions. Watch out for sacubitril/valsartan (Entresto) PLUS lithium because of the risk of lithium toxicity... avoid the combo or monitor lithium levels more closely.
Generally apply the AGS Beers Criteria to newly prescribed meds. And while it's important to deprescribe, make sure it's safe.
Deprescribing data are limited...and a study showing it's not safe to start a med is not the same as stopping a chronic med.
Expect to see the changes reflected in payer alerts and Medicare Part D quality measures, including an emphasis on polypharmacy.
See our resource, Potentially Harmful Drugs: Beers List for more.
Key References
J Am Geriatr Soc. 2023 Jul;71(7):2052-2081
Medicine (Baltimore). 2021 Nov 5;100(44):e27398
Ann Intern Med. 2022 Nov;175(11):1515-1524
Pharmacist's Letter. August 2023, No. 390802