New evidence will help clarify CV risk of testosterone replacement in men with hypogonadism.
Testosterone product labels caution about possible increased risk of heart attack and stroke. This stems from a 2015 FDA warning...based on small and observational trials with conflicting data.
Now a new study suggests transdermal 1.62% testosterone gel (AndroGel) daily for about 22 months does not increase risk of CV death, heart attack, or stroke more than placebo.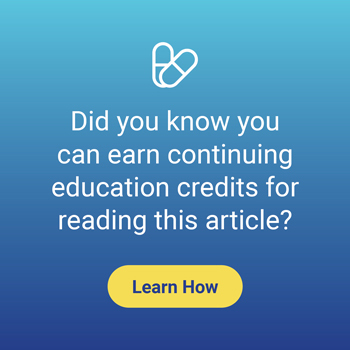 It's a randomized trial of over 5,000 men between ages 45 and 80 WITH preexisting CV disease or 3 or more CV risks...at least one symptom of hypogonadism...and baseline testosterone levels under 300 ng/dL.
But don't let your guard down yet. Testosterone gel was linked to more cases of atrial fib and acute kidney injury than placebo. And other risks exist, such as infertility, polycythemia, and thrombosis.
Plus there are still uncertainties with longer-term use or other dosage forms (oral, pellets, etc). There are some data that intramuscular forms may be linked to more CV events than topicals.
Consider testosterone ONLY for men with symptoms AND low T. Levels under 300 ng/dL don't automatically need treatment.
Explain that testosterone may provide a SMALL improvement in libido or erectile function...but has little to no benefit for symptoms such as low energy or cognitive impairment.
Discuss risks...and avoid testosterone in men with prior prostate cancer or at highest CV risk, such as a CV event in the prior 4 months.
If men start testosterone, educate that efficacy seems similar among products...but NONE are approved for low T due to aging.
Recommend monitoring testosterone and hematocrit in 3 to 6 months, then every 6 to 12 months. Advise stopping testosterone if symptoms don't improve in 6 to 12 months.
Compare options in our resource, Testosterone Products.
Key References
N Engl J Med. 2023 Jul 13;389(2):107-117
J Clin Endocrinol Metab. 2018 May 1;103(5):1715-1744
Ann Intern Med. 2020 Jan 21;172(2):126-133
J Urol. 2018 Aug;200(2):423-432
Pharmacist's Letter. August 2023, No. 390803