You can help address social determinants of health (SDOH)...language and literacy skills, isolation, access to food and transportation, etc.
These environmental, socioeconomic, and behavioral factors can drive about 80% of health outcomes...versus about 20% for medical care...and are often overlooked.
But even small steps can go a long way in supporting patients...building trust...and meeting them where they are.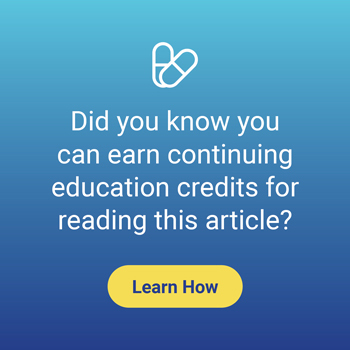 Continue to ask open-ended questions. For instance, instead of counseling to take a med with breakfast, ask "When is your first meal of the day?" The patient may share that they're fasting for cultural reasons...or are skipping meals to save money.
Also get into the habit of digging deeper when patients don't have insurance on file...or can't pay for a prescription. For example, ask "Would you like me to explore lower-cost options?"
Access our resource, Guide for Helping Patients Afford Their Meds, for cost-saving tips and links to assistance programs.
Continue to use patient-friendly and gender-neutral language.
Ask "What language do you speak at home?" when updating profiles. If needed, offer interpreter services...or use your pharmacy software.
Keep in mind, translation apps or websites (Google Translate, etc) may not be accurate with medical info or HIPAA compliant.
Unpack our resource, Overcoming Patient Communication Challenges, for more ways to address cultural or literacy barriers.
Be familiar with websites such as findhelp.org or 211.org. These allow you to search by zip code for services...such as where to find food or housing assistance, healthcare, or financial help.
Leverage your team. For instance, ask an intern to develop a list of local resources (meal delivery, transportation, etc) to keep handy.
Or train techs to monitor adherence. For example, if patients have trouble getting to the pharmacy, suggest delivery or mail services if you offer them.
Some pharmacies use screening tools (prapare.org, The EveryONE Project, etc)...with questions about housing, education, safety, etc.
Consider incorporating screening into your MTM visits...or having these tools available for all patients, to limit bias. Ensure you have a referral process based on the responses.
Key References
https://health.gov/healthypeople/priority-areas/social-determinants-health (6-21-23)
https://www.pqaalliance.org/sdoh-resource-guide (6-21-23)
J Am Pharm Assoc (2003). 2021 Sep-Oct;61(5):e48-e54
https://www.cdc.gov/about/sdoh/index.html (6-21-23)
Pharmacist's Letter. July 2023, No. 390708
Resources