You'll get questions about managing heart failure with PRESERVED ejection fraction (HFpEF)...based on new guidance.
Over half of HF patients have HFpEF, with an ejection fraction of 50% or higher.
But treatment of HFpEF is still less clear-cut than heart failure with REDUCED ejection fraction (HFrEF)...since HFpEF data are less robust and meds aren't shown to reduce mortality so far.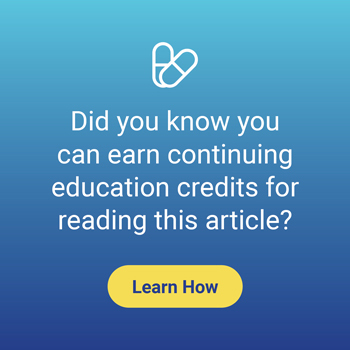 Continue to emphasize BP control...it may slow HFpEF progression. Optimize management of common conditions that may worsen HFpEF...such as atrial fib, COPD, and obesity.
And suggest loop diuretics if needed for fluid overload. But advise close follow-up and stepping diuretics down when possible...overdoing it can worsen HFpEF symptoms.
Then consider key meds that may improve HFpEF outcomes...weighing the strength of evidence, side effects, cost, etc.
SGLT2 inhibitors. Advise adding one of these if practical.
For example, Farxiga (dapagliflozin) or Jardiance (empagliflozin) prevents HF hospitalization in about 1 in 35 patients with HFpEF over about 2 years.
New Inpefa (sotagliflozin) is also an option...but has less data.
These medsmay be started with eGFR down to 20 mL/min/1.73 m2. And all 3 are now approved for HF, including HFpEF...regardless of diabetes.
But weigh downsides...such as genital yeast infections, volume depletion, and cost of about $600/month.
Aldosterone antagonists. Also consider adding spironolactone. Limited evidence suggests it may reduce HFpEF hospitalizations...but only after a reanalysis of data.
ACEIs, ARBs, or Entresto (sacubitril/valsartan). Some evidence suggests any of these meds might reduce HFpEF hospitalizations. But this relies on secondary endpoints or subgroups to find benefit.
Think of Entresto as having stronger data than ACEIs or ARBs.
But Entresto isn't always practical. For example, it may cause low BP, even in HFpEF...and costs about $670/month.
If Entresto isn't an option, generally suggest an ARB over an ACEI. Either is reasonable for patients with other indications (hypertension, etc)...but ACEIs have the least data suggesting benefit in HFpEF.
Emphasize close monitoring, such as electrolytes, kidney function, and volume status...especially when adding or titrating meds.
Access our resource, Improving Heart Failure Care, for tips on target doses, monitoring, drugs to avoid, and more.
Key References
J Am Coll Cardiol. 2023 May 9;81(18):1835-1878
Circulation. 2022 May 3;145(18):e895-e1032
Medication pricing by Elsevier, accessed Jun 2023
Pharmacist's Letter. July 2023, No. 390702